Abalone shell is a very beautiful crystal, containing many colours within it, many people like to wear Abalone Shell Jewellery for this very reason. The vibrant colours of abalone shell jewellery instantly brighten up outfits with no effort whatsoever. Any abalone shell jewellery also makes a great gift for special occasions, such as birthdays and anniversaries.


Abalone Shell Jewellery 15mm Silver Heart Pendant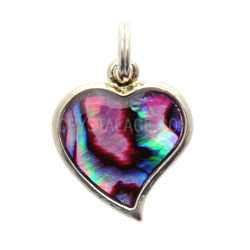 This gorgeous 15mm heart abalone shell and silver pendant looks great with silver chains or black cord for a more casual look. The design of this pretty pendant is sharp and quirky and the colours of the abalone shell shine through beautifully in the light. Merging purple, pink, blue and green, these pendants look great against all skin tones.


Abalone Shell Jewellery 24mm Dolphin Pendant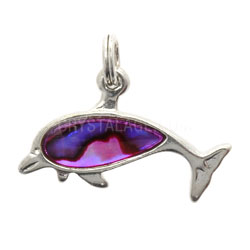 Another way of bringing colour into your outfit is with this beautiful 24mm dolphin abalone shell pendant. Featuring a gorgeous body of purples, the silver frame setting of the dolphin is a very charming piece of jewellery. You can wear the 24mm dolphin pendant with other purple accessories, or simply let it gleam on its own.