Tumble Stones have long been used by crystal collectors and healers for the great benefits they are believed to hold. You can choose your Tumble Stone by birthstone, colour or for the crystals qualities. Many people use Tumble Stones as decorations around the home and place them into vases or bowls. The tumble crystals are available singularly, in a 5pk, 10pk or 20pk.


Amethyst Tumble Stone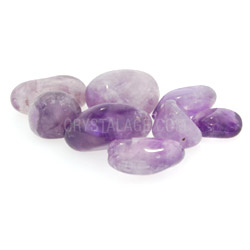 The Amethyst Tumble Stone is thought to bring you peace and soothing, as well as aiding psychic and spiritual development. The lovely purple colour of Amethyst Tumble Stone helps the mind and body to relax. The Amethyst Tumble Stone has gorgeous features with a polished surface so they are comfortable to hold and use on the skin.


Compliments To Amethyst Tumble Stone
Tiger Eye Tumble Stones
Tumble stones are made by rock tumbling, this is what gives these Tiger Eye Tumble Stones such a smooth shape, the rocks are then highly polished for a shiny finish. Tiger Eye Tumble Stones are thought to promote creativity, ambition and dynamic energy.


Quartz Tumble Stone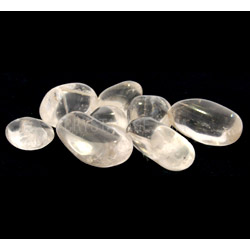 These pretty Quartz Tumble Stones stand for clarity, they are used to aid healing and improve clarity and memory. You can also use Quartz crystals to enhance meditation and to focus the mind.