The beautiful Blue Howlite Crystal is believed to aid dream recalls, enabling you to access insights that dreams are thought to bring us. Blue Howlite Crystal is a calming stone and if placed beneath your pillow is said to be an excellent antidote to insomnia, particularly if caused by an overactive mind. Some people use the blue howlite crystal as an elixir and sip it for an hour before going to bed, whilst others use it to link into spiritual dimensions, opening attunement and preparing the mind for wisdom and insights.


Blue Howlite Crystal Healing
It is said that blue howlite can teach patience and help to eliminate rage and uncontrolled anger, whilst putting a piece in your pocket is believed to absorb your own anger and any directed towards you. In addition to relieving insomnia, the howlite crystal is also believed to balance calcium levels within the body, helping teeth, bones and soft tissue.


Blue Howlite Crystal Jewellery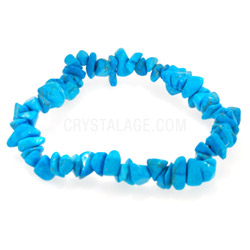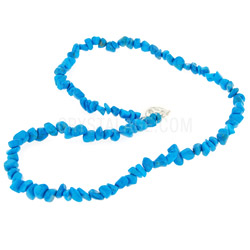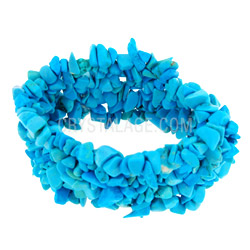 Other Blue Howlite Crystal Products