Tumble Stones are great ways of starting a crystal collection and are also great accessories for meditation, relaxing and enjoying the benefits they are believed to hold. There are many different types of tumble stone, standard, drilled ideal for jewellery and speciality for avid collectors. Tumble Stones also make excellent gifts at Christmas time, Birthdays and any other occasion.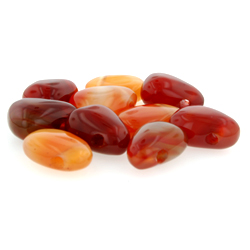 The Carnelian crystal is thought to lift the emotions and bestow courage, it's great for the libido, a real confidence stone and historically a protective one. These beautiful Carnelian Drilled Tumble Stones have been pre-drilled so that you can add them to a cord or chain to make a necklace, you can also add these gleaming Carnelian Drilled Tumble Stones to clothing, bags and home furnishings. You can also mix these lovely warming Carnelian tumble stones with other coloured stones to create pendants, bracelets and any other jewellery you like. If you know somebody who loves making jewellery or just loves crystals then these Carnelian Drilled Tumbles Stones make great gifts.
Other Types of Tumble Stone
Rose Quartz Tumble Stone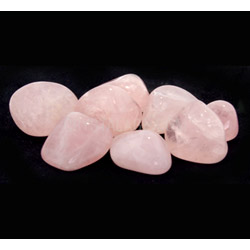 If you want some Love, then Rose Quartz is the crystal that people use to attract it, rose quartz is also believed to be a self acceptance and supportive stone for the broken-hearted. These gorgeous Rose Quartz Tumble Stones are very popular with healers and crystal collectors. The pretty pink rose quartz tumble stone has a highly polished surface, this brings out the captivating colour and detail of the crystals. By using tumble stones you can carry your favourite crystal with you all the time in your pocket or bag. You can purchase a single Rose Quartz Tumble Stone, or a 5, 10 or 20 pack.
Black Tourmaline Tumble Stone
If you need to combat negative energy and negative intentions of others then use the Black Tourmaline Tumble Stone. It is said that black tourmaline relieves tension and diffuses conflict in a variety of ways. The Black Tourmaline Tumble Stone is available as a single stone, a pack of 5 and a pack of 10.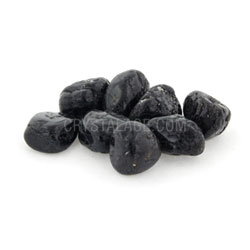 Carnelian Tumble Stone
These beautiful Carnelian Tumble Stones are made by a process called rock tumbling, this is how they get their rounded shape, and then the stones are polished to create a smooth shiny finish. Carnelian is the crystal for joy, believed to lift the emotions, bestow courage and help libido. The lovely warm tones of the Carnelian crystal ensure that you always have comforting colours around you too which can lift spirits. The Carnelian Tumble Stone is available as a single stone, 5, 10 and 20 packs.