Crystal make wonderful home accessories so why not give your loved ones crystal Christmas gifts for their home? Crystal home accessories are beautiful to look at and unlike high street homewares, each one is completely unique. Here at CrystalAge.com we have a great choice of crystal Christmas gifts for your home, from healing stones to beautiful ornaments and decorations. Every crystal is believed to have a unique healing energy, which you can bring to your home with any of these stylish pieces. Whether you believe in crystal healing or not, these crystal gifts bring a piece of natural beauty into your home, making them a truly special Xmas gift.
Healing Crystal Christmas Gifts
Stylish gifts are a wonderful way to benefit from the healing power of crystals. Placing crystals in your home allows their positive energy to fill the room, creating a lovely atmosphere. Below are three of my favourite healing crystal home gifts. Energy domes are a simple way to access healing crystals. This one contains emerald – for communication and friendship – but they come with lots of other stones. Generator points are an efficient way of unlocking healing energy. You can place them about the room or in a particular spot where they are needed. The last one is an amethyst cluster gift box. Clusters are believed to absorb negativity and give out positive energy, so this is an amazing gift for your loved ones.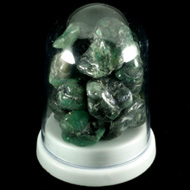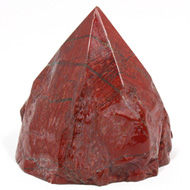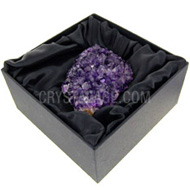 Stylish Home Crystal Christmas Gifts
On a purely aesthetic level, crystals are beautiful objects to have in your home. These crystal homewares offer you something superior to run of the mill candle holders and ornaments. Each one is carved from natural crystal, individually selected for its beautiful colours and properties. For you or your loved ones, these items would make lovely Christmas gifts.