Tumble Stone comes in various crystals, each one with different colour variations and qualities which are believed to enhance the body, soul and mind. Healing is one of the most popular uses for Tumble Stone, they are also sometimes placed in vases to decorate the home. You can choose a tumble stone by birthstone if you wish, making them ideal for birthday gifts.


Green Aventurine Tumble Stone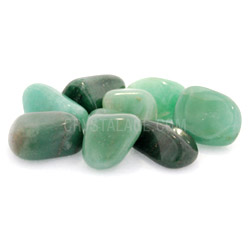 Using the rock tumbling process these Green Aventurine Tumble Stones have been made perfectly smooth with a shiny polish which brings out the full colour of the Aventurine. Green Aventurine Tumble Stone was traditionally used as a healing stone, they are now also used as a general addition to crystal collections as they are inexpensive and very beautiful to have around the house. The Green Aventurine Tumble Stone is believed to enhance self-esteem and harmony, it is used often in Feng Shui and makes a great gift.


Amazonite Tumble Stone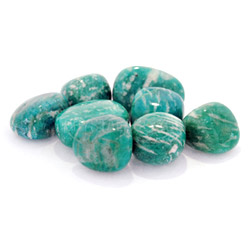 These gorgeous turquoise Amazonite Tumble Stones are a lovely rounded shape and very comfortable to hold or place on pressure points. The vibrant teal colour of the Amazonite Tumble Stone displays the cheerful qualities that it possesses such as encouragement, self-determination and self-confidence. The Amazonite Tumble Stone is also thought to discourage self-destruction and victimisation. Amazonite Tumble Stone makes a great gift for a loved one as well as an uplifting ornament for the home.


Dumortierite Tumble Stone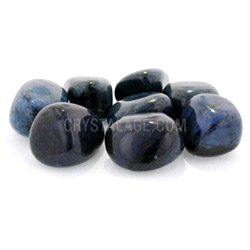 Enjoy the luxurious sophistication of these Dumortierite Tumble Stones in your home, or even carry them around with you. If you don't have any other crystals, Dumortierite Tumble Stone is a fantastic way to start a collection going. The Dumortierite Tumble Stone is believed to encourage a positive and cheerful outlook on life, helping us cope with panic and fear. It is also said that having Dumortierite Tumble Stone around can help to recognise dissolving compulsive behavioural patterns, helping with overcoming additions.