Traditionally tumbles stones are used as healing stones, however drilled tumble stones can be threaded onto pretty much anything to make lovely jewellery, ornaments and displays. Drilled Tumble Stones are often placed in bowls or vases around the home and different coloured drilled tumble stones look fantastic against each other. The drilled tumble stones are highly polished and feel wonderful on the skin.


Citrine Drilled Tumble Stone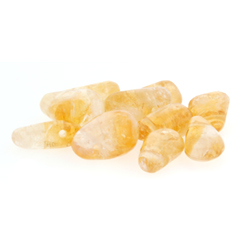 Citrine is a warming, comforting and energising crystal, thought to stimulate creativity and to attract abundance. Enjoy these gorgeous mellow coloured Citrine Drilled Tumble Stone crystals, to brighten your home and for jewellery use. These Citrine Drilled Tumble Stones have a pre-drilled hole, so you can add them to a necklace cord or chain, put them on clothing, bags or even home furnishings.


Lapis Lazuli Drilled Tumble Stone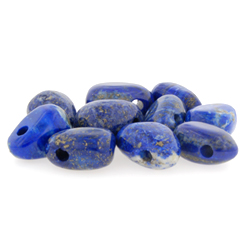 These gorgeous vibrant blue Lapis Lazuli Drilled Tumble Stones crystals are believed to bestow wisdom and honesty, encouraging self awareness. You can make some funky looking jewellery by using Lapis Lazuli Drilled Tumble Stone.


Tourmalinated Quartz Drilled Tumble Stones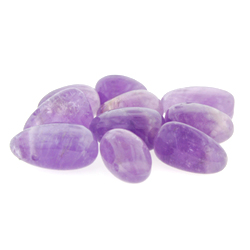 Bring this beautiful purple crystal into your life, the Tourmalinated Quartz Drilled Tumble Stone. The tumble stones have pre-drilled holes which you can thread a cord or chain through, making great jewellery pieces. You can also use mixed coloured stones for pieces of jewellery, allowing your creative side to flourish.