Crystals are known for their energizing and healing properties, but sometimes, just as when a person is overworked or overstressed, there needs to be a release. Crystals absorb energy-both positive and negative—from all around. If passed from person to person, the crystal will absorb the specific energies from that person and hold them within its structure.
And so, for a healing crystal such as amethyst that has been passed around from person to person or exposed to negative energies, those healing properties will falter. A crystal functions best with its own innate energy intact. This is why it is always important to clean and then re-energize your crystals. This should not be seen as a difficult task; in fact it can be extremely simple.
Healing Crystals
Cleansing can be as easy as holding your crystal under a tap of running water. Leaving it in the sunlight is also effective, though certain stones like amethyst will fade, so keep that in mind. Many people prefer cleansing crystals in moonlight as a safer and equally effective alternative.
Possibly the simplest solution is to leave your crystals and jewellery on a cluster crystal, such as quartz which will dissipate energies away in different directions. So,  for best results, consider placing your collection on a large quartz cluster overnight, or on a selenite gypsum crystal.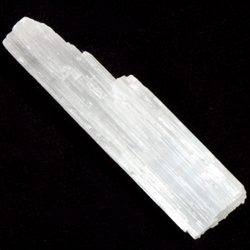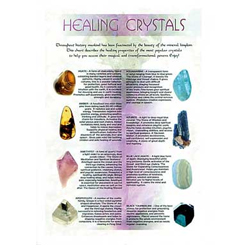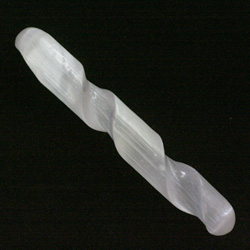 Even sound can be used as a cleansing agent. The use of chimes can clear the energy away with ease. If you are a channeller or Reiki worker, using these methods to direct energy at crystals will help to clean and awaken them. Cleansing crystals is important but sometimes re-energizing is needed so a good idea is to utilize tuning forks to realign your crystals' own specific frequencies.
Whatever you decide to use, your intention is all-important. Cleansing and re-energizing will not be effective if you fail to use your intention and visualize the removal of negative or unwanted energies. Keep this in mind and your collection of crystals will function as perfectly as if just taken from the earth.