Experience the incredible World of fossils by keeping history alive in keeping them in your home, office or child's room. There are various fossil groups, each with excellently preserved examples of beautiful fossils. Each of the fossils are millions of years old and they capture a moment in time, making them great conversation pieces, items for study and intriguing pieces of decor for the home. There are fossils to suit everybody with large collector's pieces to small fossils that can be given to children to teach them about the wonders of the World.


Calymene Trilobite Fossils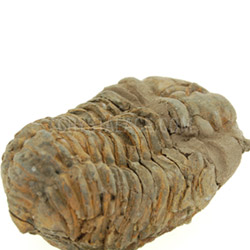 If you want a unique and memorable gift or addition to the home then this Calymene Trilobite Fossil is a great option. These Calymene Trilobite Fossils are from Morrocco and are an impressive 360 million years old. The Calymene Trilobite Fossils are well known, being the second most popular fossil group after dinosaurs. The last trilobites disappeared in the mass extinction at the end of the Permian period roughly 250 million years ago. You can place the Calymene Trilobite Fossil anywhere you like around the home and display the immaculate preservation of this prehistoric beauty.


Mini Ammonite Fossils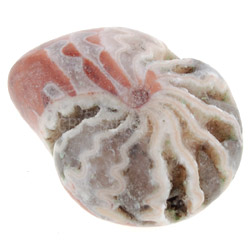 These pretty Mini Ammonite Fossils look fantastic in a group of fossils, you can also buy a single one and place it somewhere you can enjoy such as in a pot plant to help decorate the home. Each Mini Ammonite Fossil is between 195 and 395 million years old and was once a squid-like animal. The shells of each Mini Ammonite Fossil have been beautifully preserved and make great ornaments and gifts for any home. You will find decorative patterns, soft pinks, greys and blues in the Mini Ammonite Fossils making them ideal to fit in with any colour scheme. Children are ideal recipients for a Mini Ammonite Fossil, giving them a piece of history from the planet them live on to treasure and amaze. You can buy Mini Ammonite Fossils as a single fossil, in a 5 pack, 10 pack or 20 pack.


Turritella Fossils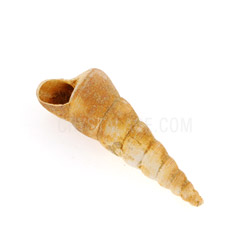 To enjoy an unusually shaped fossil, check out this Turritella Fossil a fine specimen from France, approximately 50 million years old. Each of these gastropods is closely related to modern snails, with stunning coiled shells in an elongated cone. Turritella Fossil was first found in the Cretaceous Period and is still found today. Turritella Fossil is an elegant one for keeping around the home and is very inexpensive so you can have a whole collection of them to help decorate your home or your child's bedroom with these fascinating pieces of history.