Apart from being very beautiful the Rhodochrosite Crystal is believed to be an excellent healing crystal. The optimistic Rhodochrosite Crystal is usually a vibrant freesia pink in colour, but can also be found in red, yellow, orange and brown. It is though that the Rhodochrosite Crystal can help emotional healing and recovery of lost memories, self love and compassion. If you have suffered in your childhood from physical or emotional violence, severe shaming or thrown into a traumatizing emotional situation, the result can be a fixation of a portion of one's life-force energies at that point, Rhodochrosite is said to be able to work to bring vibrancy and self-healing in these situations.


Rhodochrosite Thumb Stone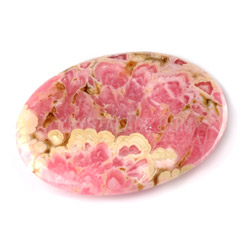 This stunning example of Rhodochrosite Thumb Stone has been highly polished which brings out the full detail of Rhodochrosite, smooth to the touch it is very comfortable to hold. Rhodochrosite is an optimistic crystal believed to be able to help us express and heal ourselves, improving friendships and other relationships. It is said that the Rhodochrosite Thumb Stone can help to heal the inner child in us all, which being very fragile can often be broken, particularly where deep emotional traumas have left one unable to feel joy or to express themselves anymore.


Rhodochrosite Medium Sphere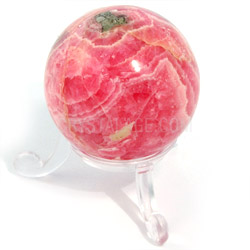 You can enjoy the Rhodochrosite Crystal in the form of this fabulous brightly coloured Rhodochrosite Medium Sphere. The detail of the crystal is outstanding, showing the structured curved layers and gorgeous tones, interspersed with cream and white. The Rhodochrosite Medium Sphere is said to help those who have been through unfortunate unforeseeable situations, helping them to come to terms with their lives and showing them how they can make it better. This lovely Rhodochrosite Medium Sphere is a one-off piece, so this is the exact product that you will receive.