If you are a crystal collector, healer or simply love looking at the memorizing crystals then crystal Tumble Stones are great to add to your collection. Tumble Stones have a very high polish shine, which displays the colours and texture of the crystal beautifully, the smoothness of the stone is a result of a process called rock tumbling. Every different type of Citrine Tumble Stones have varying properties to them. Traditionally tumble stones are used as healing stones and are a fantastic inexpensive way to collect crystals.
Tumble Stones Come In The Following Quantities
• Single
• 5 Pack
• 10 Pack
• 20 Pack


Citrine Tumble Stones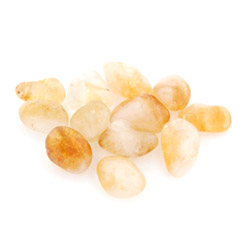 The Citrine crystal is a creativity crystal, believed to be comforting, energising and warming and to stimulate creativity and attract abundance. You can use Citrine Tumble Stones to decorate your home by placing them into glass bowls or vases, or place them onto shelves or in cabinets. Citrine Tumble Stones also look fantastic when combined with other types of tumble stones, adding colour and interest to your home.


Blue Howlite Tumble Stones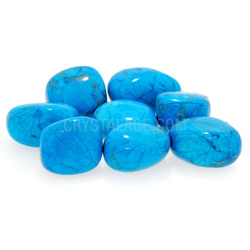 You cannot fail to notice these beautifully Blue Howlite Tumble Stones, wherever they are placed. The Blue Howlite Tumble Stones are used for the protection they are believed to hold and are said to improve communication and self healing and strength. If you want to use the Blue Howlite Tumble Stones simply for decoration then you can create some stunning striking looks, particularly when added with colours such as black, white, silver and gold.


Rhyolite Tumble Stone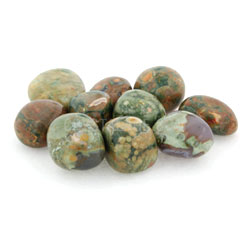 The Rhyolite crystal is a great one to have around, with Rhyolite Tumble Stones, it is believed you can benefit from increased confidence to move out of your comfort zone, enabling you to make necessary changes in life. Rhyolite Tumble Stones are fantastic for those who find themselves stuck in rucks and don't know how to get out again. You can also use the Rhyolite Tumble Stones for decoration around the home in addition to holding them to benefit from their properties.