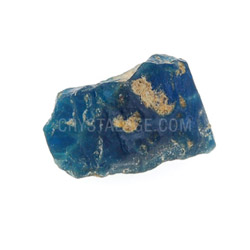 This pretty Blue Apatite Healing Stone makes a lovely gift for a junior crystal collector or general fan of healing stones. Originating from Brazil, the Blue Apatite Healing Stone has an uplifting energy associated with it, believed to encourage contentment and openness in relationships. Many healers believe that the Blue Apatite Healing Stone can connect to a very high level of spiritual guidance.
Blue Apatite Healing Stone Believed Attributes
• Uplifting
• Improves Communication
• Increases Sense Of Community
• Encourages Motivation & Liveliness
• Alleviates Pain
• Great For Teeth & Bones
• Stimulates Blood Circulation & Energy Flow
Other Blue Apatite Products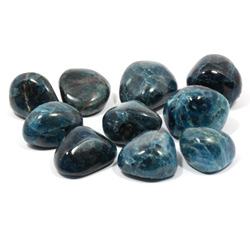 20-25mm Blue Apatite Extra Grade Tumble Stone
Tumblestones are great when used to decorate the home, if you fill a glass vase or bowl with either Blue Apatite Tumble Stones or various tumblestones you will add great beauty to a room. By using a process called rock tumbling, the stones are tumbled, smoothed into shape and highly polished to best bring out the formations and colours deep within.