The pointed shape of Crystal Pyramids is said to focus and release the crystals powers into the space it occupies. Crystal Pyramids are very stylish and are believed to hold fantastic properties, making a lovely gift for anybody. Crystal Pyramids can generally be purchased in Mini, Small, Medium and Large sizes.


Quartz Pyramids
Add this gorgeous example of Quartz Pyramid into your home, to bring the beauty and energy of quartz into your living space. These quartz pyramids have been polished to a smooth finish. This quartz pyramid is thought to conduct, amplify and store energy as no other crystal does. Crystal healers use quartz to focus on healing and cleansing energy on parts of the body and aura to bring positive change.


Amethyst Pyramid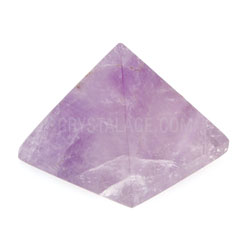 Bringing this Amethyst Pyramid into your home is thought to aid healing and boost the immune system, helping to cleanse the mind and body. The beautiful purple tones in these Amethyst Pyramids bring a calming aura to the home and can help you to relax too. You can place this Amethyst Pyramid on your windowsill, on a mantelpiece or simply on a bookshelf.


Black Obsidian Pyramid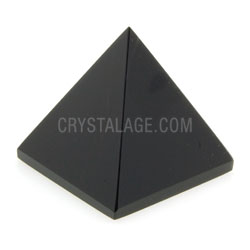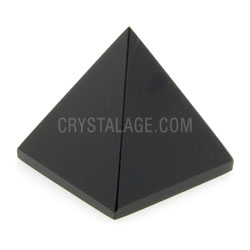 This immaculate Black Obsidian Pyramid will look stunning in any environment. The smooth reflective surface of this gorgeous mysterious looking Black Obsidian Pyramid is believed to ground spiritual energy and protect us from fear, it also believed that the Black Obsidian crystal can dissolve phobias and mental blocks into positive energy.