Find a beautiful gift with our range of quartz pendants. Quartz is a beautiful crystal and here at Crystal Age we have a great choice of quartz pendants and other quartz jewellery. There are many different types of quartz and each variety gives you a slightly different look. Whether you are looking for a gift or just want to treat yourself, a quartz pendant is a lovely choice.
Clear Quartz Pendants
The most common variety of quartz is clear quartz, which is transparent. Although it is widely available, clear quartz is highly valued by jewellers and crystal healers. It has a lovely brightness and sparkles in the light, which makes it a very glamorous stone for jewellery. Clear quartz is believed to be a powerful healing crystal that gently heals and cleanses you as you wear it, so a quartz pendant is a great way to benefit from the healing power of crystals. It can be made into almost any shape and is perfect for jewellery like pendants.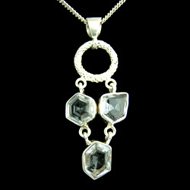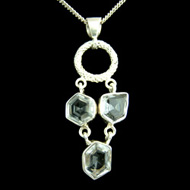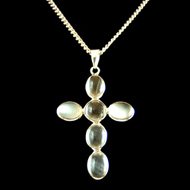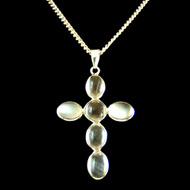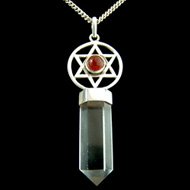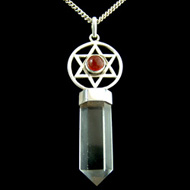 Gold Rutilated Quartz Pendants
One of the more striking varieties of quartz is gold rutilated quartz, which contains needles of golden rutile. Rutile is a type of titanium oxide and it forms beautiful patterns and colours within the crystal. Gold rutile also sparkles in the light, making these pendants a gorgeous addition to your look and perfect for a special gift.