Calling all lovers of animals and crystals, you're really in for a treat! You can now combine your two passions with your favourite crystal formed into the shape of your favourite animal. As we know different crystals withhold different spiritual meanings and healing powers. Similarly animals carry meaning, wisdom and power, with different animals owning varying symbolism. Combine the two together and collect crystal animals's, not only do you get a thoroughly unique and interesting object but you are have a deeply symbolic and powerful crystal in your possession.
Quartz Crystal Dog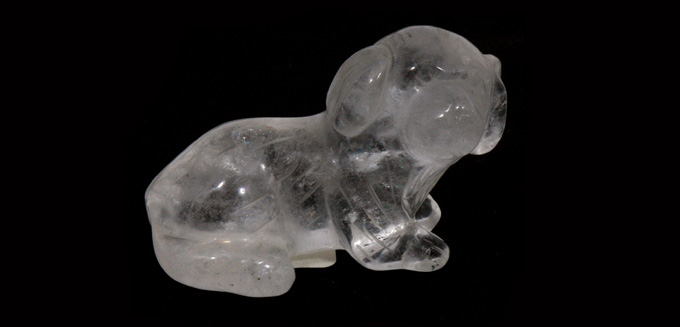 Throughout history dogs have represented guardians and protectors, earning the deserved reputation as being 'as man's best friend.' Our faithful canine pets are a symbol of reliability, nobleness, loyalty, friendship, unconditional love and possess a fierce energy of protection.
Quartz also has powerful energising abilities, absorbing and releasing vigour and strength. Put the protective nature of dogs with the energising attributes of quartz together and not only do you have a beautiful hand-crafted quartz crystal dog ornament but also a powerful symbolic object of protection.
Amethyst Cat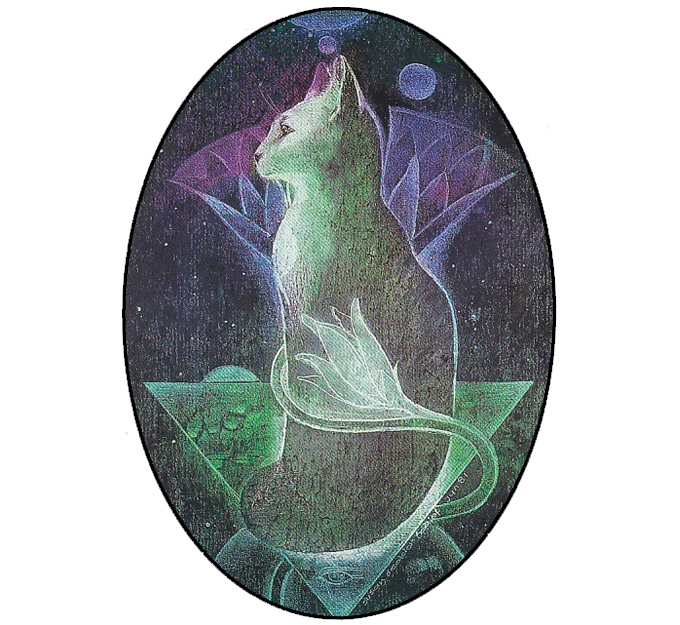 In the spiritual world, amethyst has long been regarded as a calming stone. The serene pastel hues of these beautiful crystal drives deep into our spiritual, emotional and physical planes, leaving us balanced, calm, patient and at peace with ourselves.
Cats also have potent symbolic meanings. Our feline friends provide guardianship. They radiate sensuality and have a unique intuition that is a rare symbolic animal trait. Magic is also very much at the core of a cat's symbolism.
When these two powerful mystic forces unite, you can enjoy the beautiful individualism of both amethyst and cats, as well as their prevailing symbol presence.
The Jade Carved Crystal Pig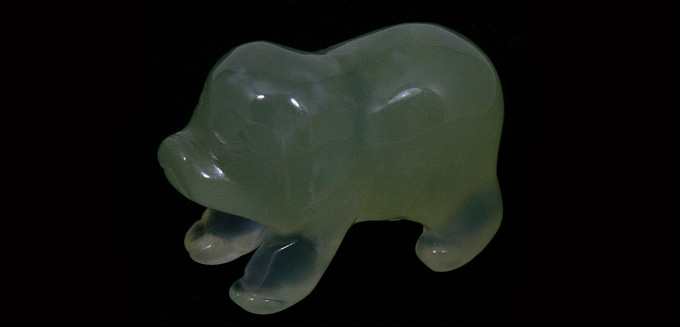 The pig has long been regarded as a symbol of wealth, prosperity and luck. It is said that if the pig is your personal totem, you will learn from the creature's determination and intuition. In short, the pig helps you take the right actions in your life.
The popular gemstone jade is also valued for its metaphysical properties and legendary uses. Jade is believed to bless whoever lays their hands upon it. Jade is the ultimate 'dream stone', leaving its owners with unique creative, ritualistic and insightful capabilities.
Naturally when these two powerful forms meet, the Jade Carved Crystal Pig creates coercive symbolism – If your favourite animal is a pig and your number one crystal is jade, you are in for a treat.
Black Tourmaline Bear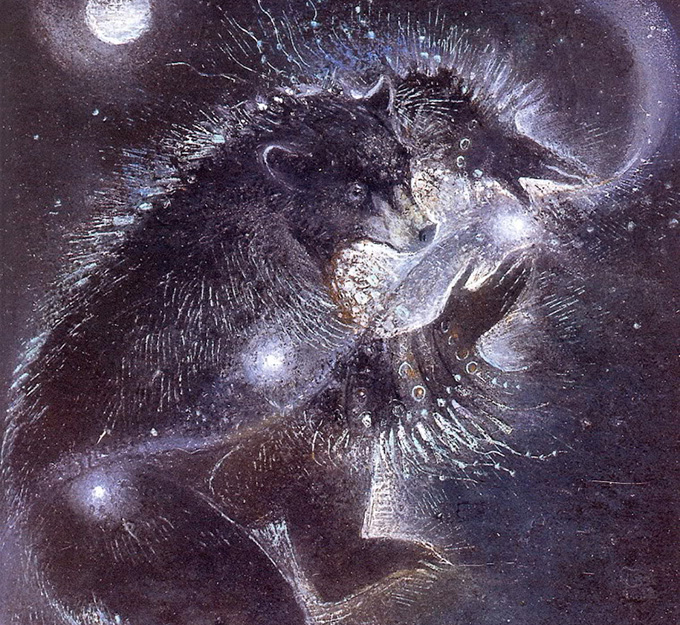 Bears possess primal power. The gentle strength of these mighty beasts make them a potent healer that is nurturing and protective. If we walk into the path of a bear it is believed we will be blessed with symbolic wisdom and strength. The native people of north America believe the bear is as free in spirit as the great wind.
Equally as spiritual is black tourmaline. This unique-looking crystal is best known for its purifying, spiritual and, similar to the bear, protective spiritual influences.
Put these two coercively protective forms together and you are left with an extremely pervasive symbol of protection and nurture.