What better way to reap the benefits of your favourite crystal than to wear it, crystal bracelets are the perfect product to not only look fantastic but hopefully feel it too. Crystals and gemstones have been used for thousands of years in this way, in modern day there are more choices than ever before!
The best thing about Crystal Bracelets is they don't have to cost the earth, you can find one from as little as £2 such as the Aquamarine Gemstone Chip Bracelet.  This particular bracelet is said to improve memory and reveal false friends, a little intuition we could all do with. The aquamarine in this crystal bracelet is also thought to promote spiritual growth and inner calm. This gemstone of truth will keep you ahead of the game and keep you looking fabulous at the same time.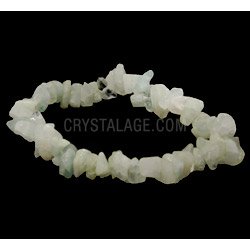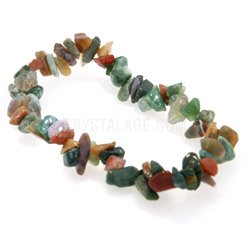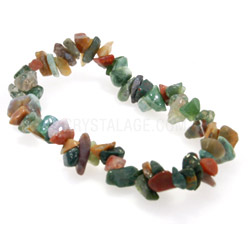 Birthstone Bracelets
A personal birthstone bracelet is a great gift or possession for anybody. With relevant qualities specific to the wearer, a birthstone bracelet is said to improve the spiritual balance of the wearer.
Other Types of Crystal Bracelet
Also available are chip bracelets, chip cuff bracelets, power beads, twisted gemstone chip and wide gemstone chip bracelets. Coming in all shapes and colours, there are sure to be many crystal bracelets to satify all tastes.