The widely popular Quartz Crystal has a unique helical spiral crystalline form, it is for this reason that it is considered by many as the most powerful healing and energy amplifier in the World. It is thought that the Quartz Crystal absorbs, stores, releases and regulates energy, as well as being fantastic at unblocking it. In acupuncture, when the needles are coated in quartz they are said to be ten percent more effective than without. If you hold quartz crystal in your hand then it is said to double your biomagnetic field, protecting against radiation and dispelling static electricity.


Quartz Crystal Thumb Stone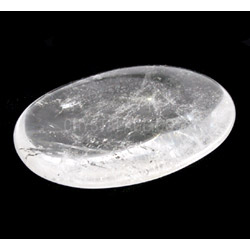 Using this gorgeous Quartz Thumb Stone it is believed that you can relieve stress and harness the pure energy of the quartz crystal. The quartz crystal is a cleansing stone, thought to bring mental and spiritual clarity which is why many use it to meditate with. If you want to focus on new ideas or change concepts into reality then the quartz thumb stone is said to be a brilliant crystal to do this with. To use the quartz thumb stone, simply hold the crystal in the palm of your hand with your thumb sitting in the indent of the stone.


Quartz Crystal Carved Sitting Buddha Statue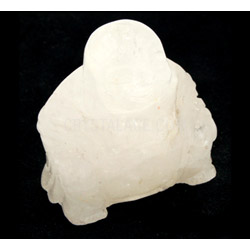 Use this sweet Quartz Crystal Carved Sitting Buddha Statue to not only decorate your home but also hopefully to bring you joy as the laughing Buddha is said to do to those around him. This Quartz Crystal Carved Sitting Buddha Statue has been handmade and features fantastic detail, showing off the great quality of the stone. Buddha statues are believed to inspire us to develop inner qualities and happiness, with the quartz crystal aiding decision making and focus. Quartz Crystal is also said to enhance and strengthen the healing properties of other crystals, directing and amplifying the energy where it is required.