One of the not so well known crystals due to it not being discovered until recently is larimar crystal. Larimar Crystal is considered a spiritual stone, capable of opening new dimensions and stimulating evolution of the earth. The bluey colour of larimar crystal makes it a very tranquil gemstone to wear as jewellery, or to keep in your home as an ornament. Many people who meditate will find that larimar crystal helps them to induce a deep meditative state with no effort at all. You can enjoy larimar crystals in many forms such as large ornamental gemstones and jewellery. Larimar Crystal is only found in the Dominican Republic and it is believed to have many powerful healing properties, including pain relief throughout the body.


38mm Larimar Crystal Cabochon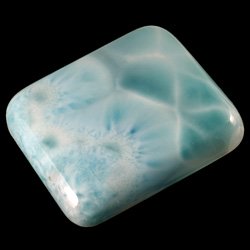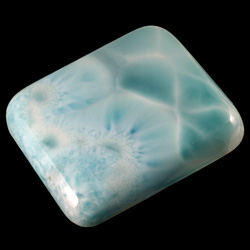 This 38mm Rectangle Larimar Crystal Cabochon is an excellent example of the tone and mood of larimar, featuring a gorgeous polished surface the gemstone can be placed anywhere around the home. Within the 38mm larimar crystal cabochon you can clearly see the natural markings and formation, consisting of small grain crystals one end and deep sky blues the other. A great aspect of this 38mm larimar crystal cabochon is that it's a one-off piece, making it an extra special addition to any crystal collection.


Larimar Jewellery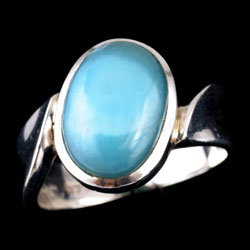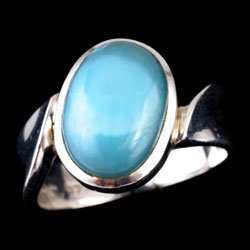 There are many pieces of charming larimar crystal jewellery available and this slanted oval in silver casing larimar ring is just one of them. Featuring a beautiful clear blue oval larimar crystal, the silver casing and band is the perfect backdrop for such a stunning stone. As this slanted oval in silver casing ring is a one-off, you won't be seeing anybody else with one, making it that much more special.