One of the most beautiful green crystals, Moss Agate is formed from silicon dioxide and is commonly found in granite and limestone. The Moss Agate is also known as mocha stone and is considered a semi-precious gemstone. There are various Moss Agate products that you can enjoy in your home such as jewellery, free forms and massage wands.


Moss Agate Thumb Stone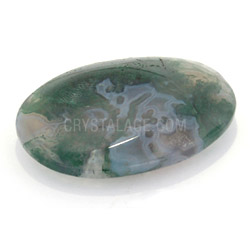 The gorgeous Moss Agate Thumb Stone is believed to be a very stabilizing stone with strong connections to nature, it is thought that moss agate is refreshing to the soul allowing us to see the beauty in things. With a thumb sized indent in the Moss Agate Thumb Stone, the idea is to hold the stone in your palm with your thumb in the indent, you can also simply carry it around with you. Moss Agate Thumb Stones are thought to hold many other benefits too, such as speeding up recoveries after illnesses and eliminating depression.


Moss Agate Generator Point

These pretty Moss Agate Generator Points are used around the home, it is believed that they continually release balancing and stabilising attributes and are also said to calm down inflammations. Each Moss Agate Generator Point has six sides from which the crystals powers are believed to be released from. Moss Agate is the birthstone for Gemini and Virgo and is said to represent the fourth chakra, the heart.


Moss Agate Crystal Heart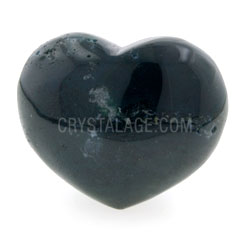 This pretty compact Moss Agate Crystal Heart can be romantically carried around with you wherever you go, particularly if it is brought as a gift as they so often are. The deep forest green of this Moss Agate Crystal Heart is flecked with hints of light colour, which makes the deep green even more spectacular. The majority of superb Moss Agate examples come from India and they are a crystal that is said to be beneficial to most people.