If you are new to crystals or simply want to add to an existing collection, then crystal points are a great place to start. The majority of crystals form in naturally symmetrical points, hence crystal points, these can be polished or natural and are believed to be tools for focusing energy. Crystal Points are also sometimes used as healing wands, you can buy crystal points in many different crystals, each with their own attributes associated with them.


Crystal Points Polished 75mm Rutilated Quartz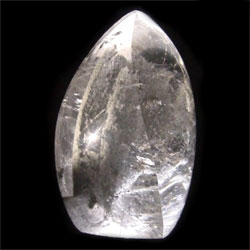 Combining superb natural quality with beautiful internal complexities, this 75mm rutilated quartz crystal point will look great on any mantelpiece. Featuring fine strands of rutile and internal lines of bright tone, this crystal point looks magical when near a light source. In addition to decoration, the 75mm rutilated quartz crystal point can also be used for crystal healing and collecting. Rutilated quartz is said to merge the cleansing power of clear quartz with a sense of strength and authority. Depression is also said to be lifted when using rutilated quartz, great for those who find disaster after disaster in their lives. If you are searching for a special gift for somebody special then the 75mm rutilated quartz crystal point could be perfect, it is a one-off item making it a unique beauty.


7.5cm Manifestation Quartz Crystal Points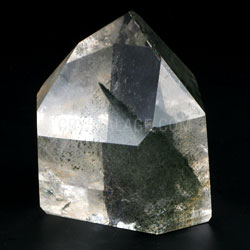 With this striking 7.5cm Manifestation Quartz Crystal Point you can dress up any living room cabinet, bedroom, bathroom or other room of the house. The clarity of this crystal is exceptional and the manifestation which has occurred is when a quartz crystal is totalled enclosed by a larger quartz crystal. Manifestation Quartz is the rarest shaman stone, believed to have the purest vibration of all quartz crystal. Said to bring the ultimate mental clarity, this manifestation quartz crystal point can be used for emotional healing and shamanic meditation.