Crystal pendants make lovely gifts but they need not be expensive. Here at Crystal Age we have a great choice of pendants that are inexpensive but beautiful. These pendants are inexpensive because we don't pass on costs to you, not because they are anything less than top quality. These crystal pendants are a lovely way to benefit from the healing power of crystals, find a stylish gift or simply brighten up your outfit. Whether you are looking for a present or just fancy a little treat for yourself, these pendants are a fabulous option.
Swivel Crystal Pendants
These swivel crystal pendants may look simple but they are perfect for accessing the healing power of the crystals they feature. The design leaves the maximum amount of the crystal's surface free and in contact with your skin. Having skin contact with a healing crystal is believed to maximise the healing effect, allowing energy to flow directly from the crystal into your body. This makes these pendants a great choice if you wish to access the healing energy of the crystal – and of course they look very stylish too! This style of pendant is available in twelve different crystals and costs just £2.99.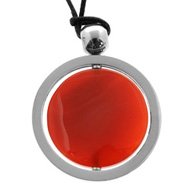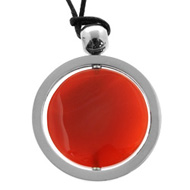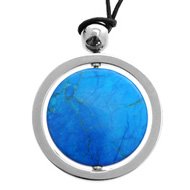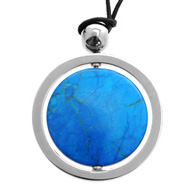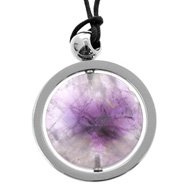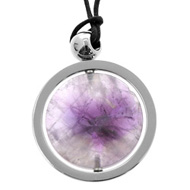 Crystal Heart Pendants
Crystal heart pendants look gorgeous and are surprisingly cheap. We have over forty different crystal heart pendants, starting at just 99p. Below are three of my favourites – I just love the vibrant colour of these crystals. These pendants would make wonderful gifts and they allow you to benefit from the crystals' healing energy at the same time.