Associated with pain relief, good luck, good health and powerful healing energy, Amber crystals will make a wonderful gift for anyone who loves stones and crystals. Amber is a type of fossilised conifer tree resin and is approximately around 50 million years old. Read on to find out more information on Amber uses and the general history of this beautiful and warm stone. We also have a gorgeous selection of Amber crystal jewellery and stones here at CrystalAge.com which will bring positive energy and optimism into your home.
Amber Healing Crystal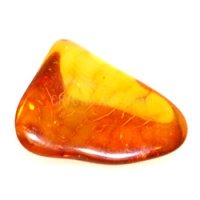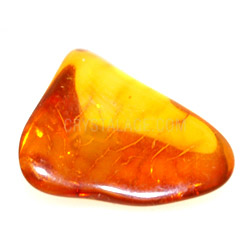 This wonderful Amber healing crystal from Russia has a gorgeous orange-yellow glow to it that will not only look beautiful in your home but will encourage strength, self-confidence and creativity.
This crystal also bestows luck, optimism and absorbs any negative energy and pain from a person or home.
It is also said to filter organs such as kidneys and liver. This striking crystal comes with a handy reference card, describing all the key mineral healing attributes and properties.
So if you know of someone special who enjoys collecting stones, this Amber healing stone is ideal. You will get all the information needed to understand and how to use this crystal.


Interesting Facts about Amber
Helps joint problems and enhances wound healing.
Amber is the birthstone of Aquarius, Leo and Taurus.
It aligns primarily with the Sacral Chakra as well as the Crown, bringing in pure golden light throughout the body.
Many artefacts made of Amber had insects within them or parts of trees
Amber was discovered in Egyptian tombs including Tutankhamen.