The beautiful rose quartz crystal stands for unconditional love and infinite peace, making it the most important crystal in connection with the heart. It is thought that rose quartz crystal purifies and opens the heart at all levels, bringing a deep inner healing and self love. Using rose quartz crystal for calmness, reassuring and trauma or crisis is very common, people also use rose quartz crystal to attract love by placing it by their bed, or in corners of the home. If you are in an existing relationship, rose quartz crystal is believed to restore trust and harmony, encouraging unconditional love. Some use the rose quartz crystal to help with mid-life crisis, it is said to draw off negative energy, strengthen empathy and remind you of intentions and necessary change.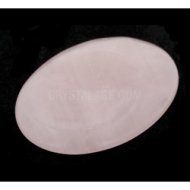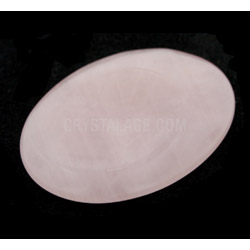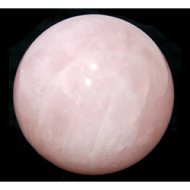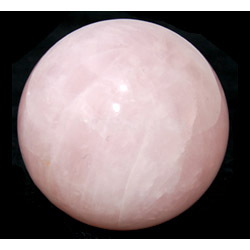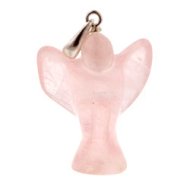 Rose Quartz Crystal Emotional Qualities
In an emotional sense, rose quartz crystal is considered the finest healer, it is said to release unexpressed emotions and heartache, transmuting emotional conditioning that no longer serves, soothing unconditional pain and healing deprivation. It is believed that you can use rose quartz crystal to either open your heart to love for the first time, or comfort a broken one and teach you how to love yourself which is vital if you think yourself unlovable. With rose quartz crystal you can encourage self-forgiveness and acceptance, invoking self-trust and self-worth, as you cannot accept love from others or love others unless you love yourself.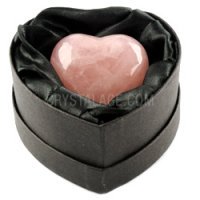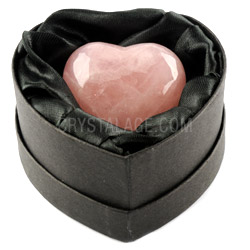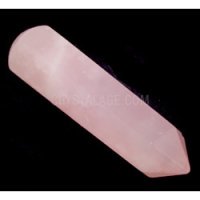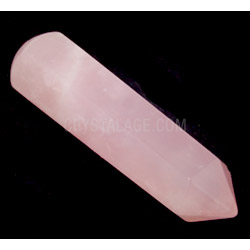 Rose Quartz Crystal Healing
Belief has it that the rose quartz crystal strengthens the physical heart and circulatory system, releasing impurities from body fluids. You can try placing a rose quartz crystal on the thymus to aid chest and lung problems, kidneys, adrenals and vertigo. Rose quartz crystal is also said to increase fertility, soothe burns and blistering and smooth the complexion.