With this gorgeous Spiral Gemstone Holder you can have a striking pendant in no time at all. There are specific gemstones designed to fit inside this silver spiral, or you could choose to wear it as it is and simply enjoy the elegant design. The spiral shape will stretch and retract which makes it easy to insert and replace crystals anytime you like. You can use a variety of gemstones inside these Spiral Gemstone Holders including crystal spheres, tumble stones and even rough cut stones. The Spiral Gemstone Holder Pendant is available in three sizes, Small, Medium and Large.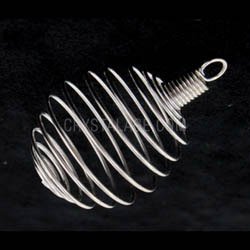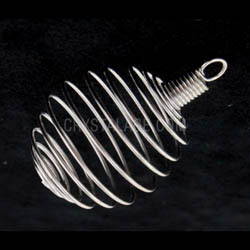 Tumble Stone You can Wear In The Spiral Gemstone Holder Pendant
A great way to use healing stones is through Tumble Stones, they also look great as decoration around the home and garden in bowls, vases or simply placed on surfaces. There are many different colours and properties of tumble stones and it's a wonderful look when you mix several different tumble stones together too.
Cherry Quartz Tumble Stone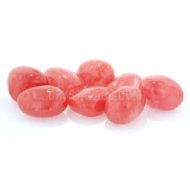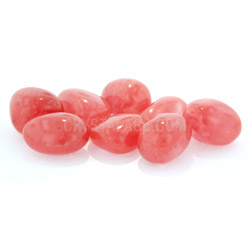 You can own some gorgeous smooth tumble stones such as these Cherry Quartz Tumble Stones for a very reasonable price. Perfect to fit inside the Spiral Gemstone Holder Pendant, these Cherry Quartz Tumble Stones glow with a lovely warm red and have been tumbled again and again to make the gorgeous to touch surface. When the tumble stone is not in your pendant you can hold it in your hand, or even keep it in your pocket or purse. Quartz is said to be a powerful healer aiding clarity, memory loss, meditation and focusing the mind. You can buy a single Cherry Quartz Tumble Stone, a 5 Pack, 10 Pack or 20 Pack.