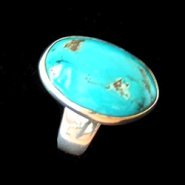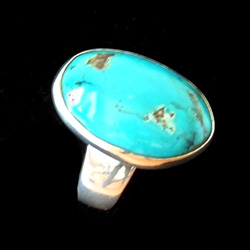 The history of crystal healing stretches as far back as historical records themselves, with every indication that they were utilised by human societies all around the world for a long time before records began.
The Mayans, for example, are known to have used crystals for physical and spiritual healing as well as for diagnosing illnesses, while the healing power of crystals is described in detail in the Vedas, Hindu holy texts that are thousands of years old.
Ancient Egyptian culture also embraced crystals for healing purposes as well as for protection, with their use by the famous civilisation documented in the Ebers Papyrus, a preserved medical text dating back to 1550 BCE which can still be viewed today in the library of the University of Leipzig, Germany.


The Pharaohs of Ancient Egypt also lined their heafddresses with gemstones and crystals which encouraged wisdom and protected them against various weaknesses, with the intention of making them better rulers of the people. Their tombs have also been discovered to contain many different types of crystals embedded in their sarcophagi and ornaments surrounding their final resting places.
Crystal Healing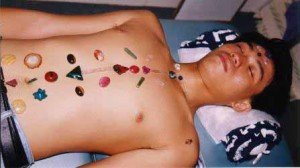 An ancient practice that is still relevant today is Chinese medicine, which again is thousands of years old, and also used crystals for their healing energies.
Today, crystals are still used in Chinese acupuncture and they are vital to the processes of Pranic healing. Tibetan Buddhists, alongside Hindus, also use crystals in their healing methods, with the Ayurvedic traditional medicine system still very popular on the Indian sub-continent.
Crystals have also been popular in Christianity and Islam, with the former's holy book, the Bible, featuring over 200 mentions of crystals throughout its scriptures.
The Islamic prophet Muhammad was thought to wear several symbolic rings, among them being an opal crystal ring for beauty and dignity, a turquoise ring that represented victory and invoked divine assistance in battle, and a carnelian ring for protection from enemies and misfortune.
Another modern use of crystals that has its roots in ancient lore is Feng Shui, which is the practice of manipulating and influencing the energies, or Life Force, that exist in everything around us. The Universal Life Force consists of five elemental components which can be reduced or enhanced by crystals to increase or decrease the flow of certain energies in a room.
Dependence on crystal healing has lessened over the centuries as scientific and medical advances have provided modern human society with so many more options when it comes to physical healing, but the mental and spiritual aspects of crystal healing are still relevant as their current popularity will testify. People still turn to crystal therapy to enhance their spiritual well-being and improve their mental capacity due to the incredible effects that positive thinking can have on our daily lives. It's not just about thinking good thoughts, but surrounding ourselves with particular positive energies which influence and encourage certain aspects of our spirituality and mental health.
The fact that crystal healing has endured throughout the ages is evidence that its effect on these important elements of being human should not be underestimated.