The fascinating Unakite Crystal is considered by crystal healers to be a stone of vision, balancing emotions and spirituality. It is believed that the Unakite Crystal can open the third eye which is said to be in invisible energy point between the eyes, promote visualization and aid psychic vision. Some also think that the Unakite Crystal facilitates rebirth, bringing to light and integrating insights from the past, addressing blockages and releasing conditions which inhibit spiritual and psychological growth.
In crystal healing, the Unakite Crystal is said to be helpful in past-life healing, helping you go back to the source of a problem and reframing it. Many use the Unakite Crystal in the support of convalescence, as well as recovering from major illnesses. Other healing benefits of Unakite Crystal include treating the reproductive system, stimulating weight gain where required and helping healthy pregnancies.


Unakite Crystal Generator Point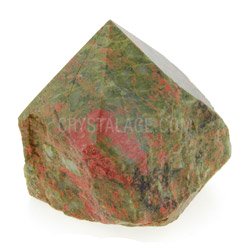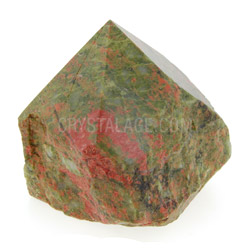 Using this pretty Unakite Crystal Generator Point it is said that you can cleanse away physical and mental toxins. Associated with pregnancy and even used for fertility help, the Unakite Crystal is a very beautiful stone to look at, featuring a great colour range of pure quartz, green epidote and pink feldspars. This Unakite Crystal Generator Point can be placed in a room to release energy as well as given to a loved one as a gift.


Unakite Crystal Heart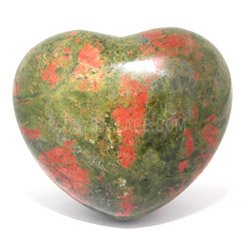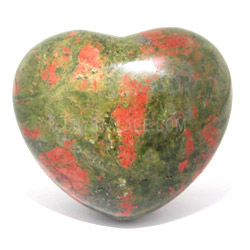 Show somebody how much you love them with this gorgeous Unakite Crystal Heart, the stunning heart beautifully displays the unique formation and colours of Unakite. Unakite Crystal is the birth sign for Scorpio, so makes an excellent gift for those born between 23rd October and 22nd November.