There are some great new ankh pendants available, which add elegance and sophisticated style to any outfit you wear them with. Many ankh pendants have gemstones within them, these shine beautifully in the light and brighten your overall look effortlessly. Each ankh pendant is a one-off piece, so buying them as gifts for people, always make recipients feel extra special.
Gemstone Ankh Pendants
Here are some of the gorgeous gemstone ankh pendants available, each gemstone has different attributes associated with it, some offer healing and protection, whilst others are said to bring optimism and strength to those who wear them. Moonstone is believed to relieve pain, soothe tension and help with PMS, whereas amethyst is thought to be great for those with busy lives. Some wear garnet ankh pendants, these are said to bring hope and courage to people during difficult times.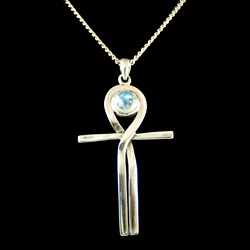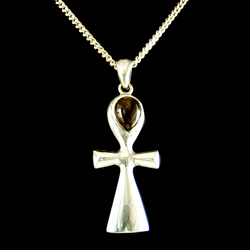 Plain Ankh Pendant
For those who do not like wearing gemstones, they can try out this plain ankh pendant, the beauty of the silver will brighten clothing and compliment other accessories, without ever looking over the top.