Take control of your life by wearing a Power Bead Bracelet, strung with gorgeous colourful and highly polished crystal beads, each power bead necklace is thought to have powerful properties that will channel through the wearer. There are various types of power bead bracelet, you can choose them by colour, birthstone, or specific properties of the particular stone/s. A power bead bracelet also makes an uplifting and considerate gift, particularly when chosen to suit the person you have brought it for.


Carnelian Power Bead Bracelet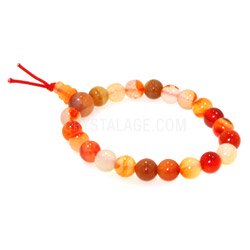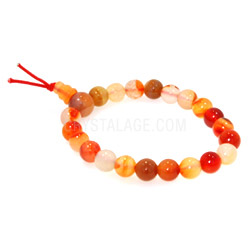 With this gorgeous Carnelian Power Bead Bracelet you can make a cheery atmosphere whilst brightening your look. The gorgeous gleaming polished beads show the orange and red colours of the Carnelian crystal beautifully. The energy of Carnelian is believed to energise and protect the body and mind. Wearing the Carnelian Power Bead Bracelet, you can look great whilst benefiting from the believed power from the beads. The Carnelian Power Bead Bracelet is also thought to lift emotions, bestows courage and is fantastic for the libido.


Poppy Jasper Power Bead Bracelet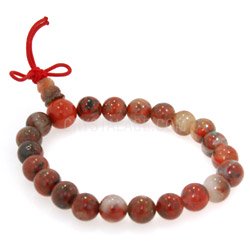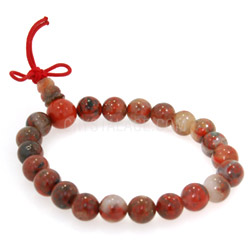 The warming rich reds in this Poppy Jasper Power Bead Bracelet are marbled together with pinks, creams and black making a delightful piece of gemstone jewellery. This Poppy Jasper Power Bead Bracelet has a dynamic energy that is believed to improve physical and spiritual strength, so is great for those who feel weak. The Poppy Jasper Power Bead Bracelet may also promote activity, dynamic energy and inner strength.