With their twinkling, shiny exterior, elegant look and glamorous presence, crystals can help intensify the character of Christmas. Not only do crystals make a great Christmas gift ideas but they also make fantastic decorations. If you want to add some spice into the forthcoming festive season take a look at the following great ways to incorporate crystals at Christmas.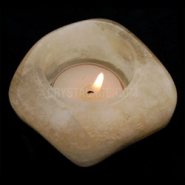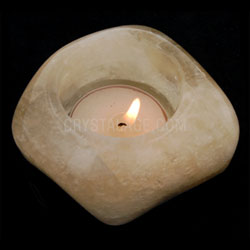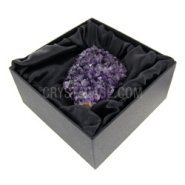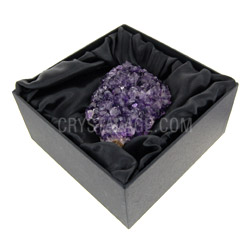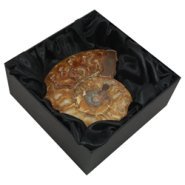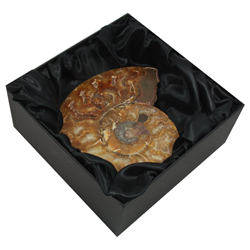 Crystal Gift Boxes
If you want to give your loved one a unique and special gift this Christmas, a crystal gift box could possibly by the ideal present. Whether you choose a large Agate Geode   crystal or a Amethyst Cluster, these special stones all come in an elegant gift box and make a beautiful accessory in a home.
Fossils Make and Educational Gift
Children never fail to be fascinated by the enduring quality and beauty of fossils. If you have a archeological-inquisitive child are want to give them a Christmas gift that will satisfy their curiosity, a fossil gift box will put a piece of natural history in your child's bedroom.
Crystal Jewellery Gift Boxes
There is nothing quite like a piece of crystal jewellery to make an eye-catching Xmas gift. For example, the Opalite Jewellery Set includes earrings, a bracelet and a necklace that comprise of tumbled crystal nuggets to create a soft, natural and alluring look. The exquisite shades of blues and pinks augment the mystifying essence of this gorgeous set of jewellery. Opalite is believed to have healing powers, including calming the nerves, alleviating depression and inducing serenity. It is also said that opalite crystals enhance true love, thus making the crystal jewellery gift the perfect Christmas gift for your loved one.
Crystal Christmas Decorations
To really utilise crystals to their optimum during the festive season, why not incorporate them into the decorations? Give your Christmas tree some lavish flamboyance by placing crystal charms among the baubles and tinsel. Crystal charms that comprise of pearls, gem chips and smooth tumble stone would make a great addition to a tree. With its varying shades of contrasting greens, the Gemini Birthstone Crystal Charm Chrysocolla Howlite would provide an elegant touch to a Christmas tree adorned in a stylish and unique way.
Crystal Tea Light Holders
Tea lights create an atmospheric vibe, which is especially enchanting during the festive celebrations. Make tea lights even more conspicuous by placing them in a crystal holder. This Calcite Deep Polished Tea Light Holder with its soft translucent exterior glows warmly when a lit candle is placing in it, making a fantastic accessory at Christmas.
Drilled Tumblestones
Another fantastic stocking filler are drilled tumbstones. With pre-drilled holes running through the stone, the receiver of these stunning stones can make their own distinctive bead jewellery. With its eye-catching deep blue tone and unique swirls of green swirling over the stone, the Blue Howlite Drilled Tumble Stone would make a fantastic gift for any creative loved ones who like to make their own thoroughly individual jewellery.