There are many items of beautiful Gemstone Jewellery available, in many cases one-off peices which make perfect thoughtful gifts.
Fluorite Gemstone Jewellery Chip Cuff Bracelets Gift Box
Stand out of the crowd with this special gemstone jewellery. Included in this Fluorite Gemstone bracelet is aqua, violet and white tones which are found in fluorite, the variety of colour means that the Fluorite Gemstone Chip Cuff Bracelet will match any outfit. Emerging from metamorphic rock, fluorite is used for healing and is meant to bring a sense of peace, order to chaos.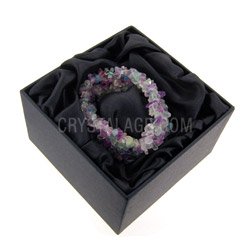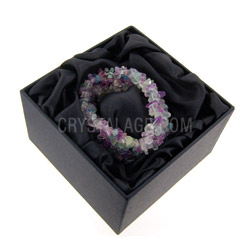 Green Aventurine Gemstone Jewellery Chip Cuff Bracelet Gift Box
For a tranquil and vibrant feel, try the Green Aventurine bracelet, the luminous leaf-green will compliment many outfits. Aventurine is a member of the quartz family, so is great for a balancing and harmonious effect. The Aventurine gemstone bracelet is aligned with the heart and is said to settle any emotional or bodily conflict.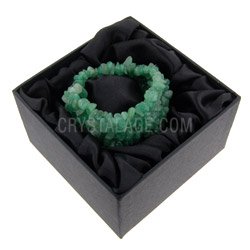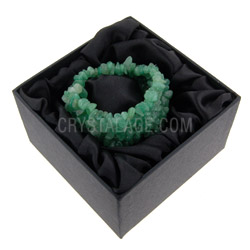 Sodalite Gemstone Jewellery Chip Cuff Bracelet Gift Box
If you are Sagittarian, or just like the colour blue you will benefit from this Sodalite bracelet. The deep royal blue of sodalite has been used for jewellery since the 1800s and is also known as princess blue since becoming a favourite by royalty in England as a centre-piece of elegant regal gemstone jewellery.
You can rest assured that this sodalite gemstone bracelet will last, the quality craftsmanship and grade gives that touch of luxury to anybody at such a reasonable price of £9.99. The sodalite bracelet comes in a smart presentation box, making it ideal as a gift or special treat.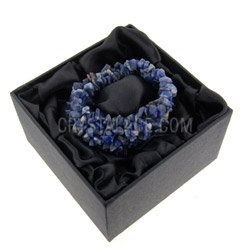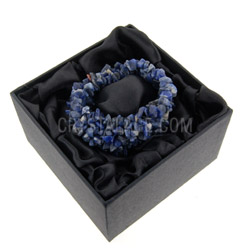 Gemstone Jewellery Ring Set
However you are feeling, with the Gemstone Jewellery Ring Set there is a ring to make you feel better every day. We all have good days and bad days; it will never continuously be the same which is why this clever gemstone ring set is perfect for the changing moods that everyday life entails.
Along with the beautiful silver ring, this immaculate set comes with a removable green aventurine sphere.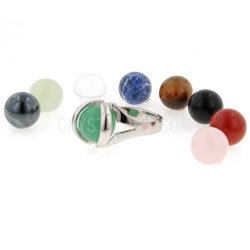 Gemstones Included with the Jewellery Ring Set
There are 9 gemstones and each one is chosen especially for energy and aesthetic reasons. You may require the strength of the tiger eye or romance of rose quartz, or even some intelligence from the sodalite gem; you can pick and choose to suit your style and personality.
Gemstone spheres included: Green Aventurine, Hematite, Obsidian, New Jade, Red Jasper, Quartz, Sodalite, Rose Quartz and Tiger eye.