Healing crystals can make perfect ornaments for decorating your home or office with as they have a natural beauty which will shimmer and shine under various lights and the many varied colours that crystals produce mean you can find some to match any type of home décor or office design. Stand alone crystals can be mounted and take pride of place on a mantelpiece or shelf, while another great idea is to arrange a collection of complimenting crystals in a creative formation for display.
The options are endless. Many people like to construct hanging ornaments bedecked with various crystals such as amethyst healing crystals, which will dangle down and sway to and fro with the airflow of the room, allowing the light to catch the crystals' edges and add a little sparkle to the area. Other crystal lovers will dedicate entire cabinets to the display of their crystal collections, taking much pleasure from arranging them in perfect harmony. If you prefer a less crowded way of displaying your crystals, it's a good idea to spread them around the whole home so wherever you are and whatever room you're in, there's always a reminder of the beauty and positive energy that crystals provide.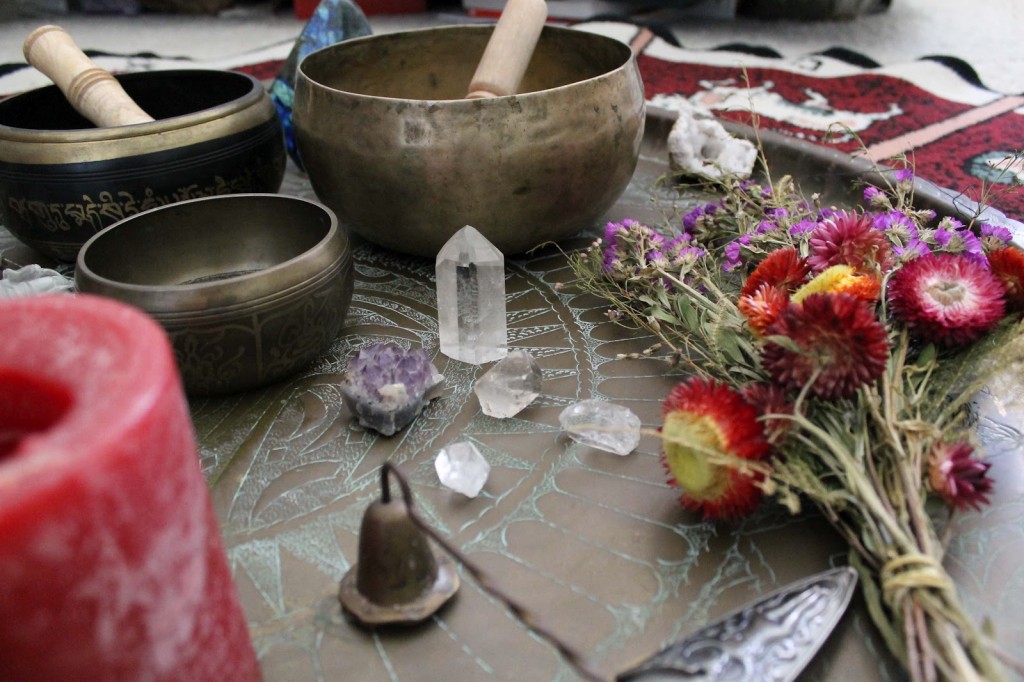 Your Favourite Crystals on Show
One of my personal favourite ways of displaying crystals is on a large plate or tray where the crystals can be artfully arranged in an ornamental display, which also allows the entire collection to be moved easily from room to room. If you know your crystals and the healing energies they have then having a couple of different trays allows you to arrange your crystals with their various properties in mind. You can then experiment with different combinations in different rooms to discover which ones work best for your environment.
Perhaps a particular room in your house is a little dreary and needs some upliftingly positive energy implemented, so display the crystals that are particularly useful in that regard (such as a Blue Apatite Healing Crystal) while keeping the rest of your collection elsewhere.
The restorative qualities of some crystals can be ideal for the rooms you spend the most time resting in like your bedroom. But whatever your plan is regarding the influences of the healing crystals, keeping them portable by displaying them on a suitable tray is a wise choice if you know you will have cause to move them from room to room. Of course, if you know you're not going to need to move them around then a special shelf set aside for all your crystal healing paraphernalia can make for a wonderful display piece, especially if it's in the room where you will relax the most to reap the benefits of the crystals' energies.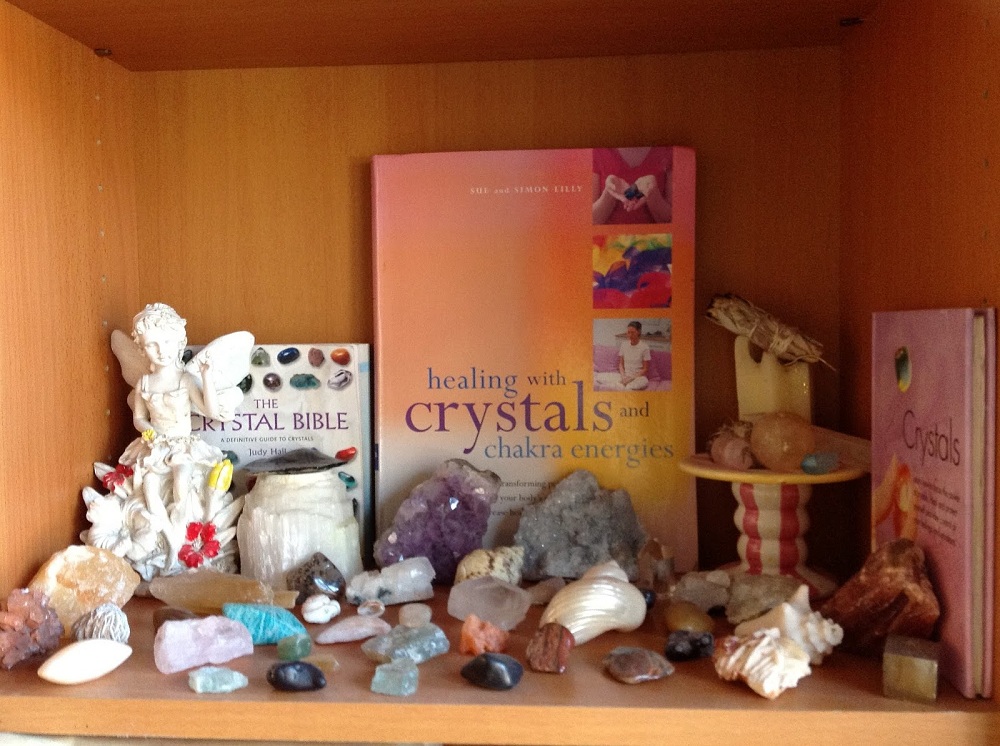 Pride in your Crystal Collection!
Another way to arrange your crystals will certainly appeal to the very organised among us. Find a box which you can compartmentalise and assign a compartment for each crystal. This method might not be very useful to those of us who have lost count of how many crystals we have, but it can be a great way of starting out as you can label each compartment so you never forget which crystal is which. Another way to remember all of your different crystals is to take a digital photo of them all together and then use a picture-editing program (even MS Paint will suffice) to log which each crystal's name is and its various properties.
You can also go online to share your crystal collections and the different ways you store or display them. You can compare the different crystals you have and discuss the various beneficial combinations that are possible. The crystal healing community is very friendly and will always be welcoming as well as providing plenty of inspiration for how to display your crystals in your own home.