If you've never come across crystal skulls before then you really should check them out, they are not only fantastic ornaments generally but also especially for occasions such as Halloween, helping to create the perfect atmosphere. Many people use crystal skulls for healing and they are also believed by crystal healers to ward off negative energy. The beautifully made crystal skulls have been skilfully carved from a range of different crystals, so you can choose your favourite or even buy multiple crystal skulls to place each end of a fireplace, mantelpiece or shelf. Crystal Skulls make superb gifts too, for a variety of people and their association with ancient wisdom makes them an attractive piece to add to any crystal collection.


4.5cm Black Obsidian Crystal Skulls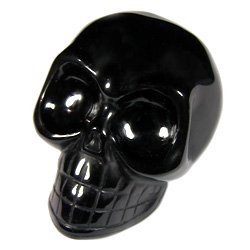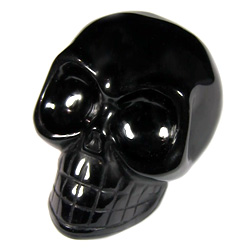 The eye-catching shine of this highly polished 4.5cm Black Obsidian Crystal Skull will add vitality to any space, there are no boundaries or limitations to obsidian it is said, making it a very powerful crystal. You can use this glossy obsidian crystal skull for healing, revealing deep insight and reasoning behind issues that need resolving, or into cause of disease. It is also said that obsidian crystal can reduce the pain of arthritis, joint problems, cramps and injuries.


60mm Citrine Crystal Skull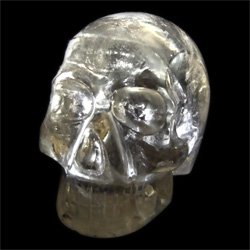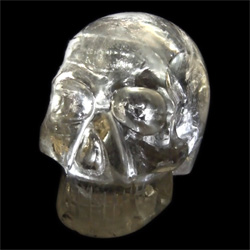 For a softer tone in your home, use this exceptional 60mm Citrine Crystal Skull which protrudes the light through it fantastically. The 60mm Citrine Crystal Skull looks particularly great when placed near to a light source. Citrine is believed to be an optimistic crystal, associated with the warmth and energy of the sun, many use it to stimulate creativity, independence and abundance. This stunning citrine crystal skull is a one-off piece, allowing you to enjoy an extra special crystal that nobody else can.
Alternative Crystal Skulls