Whether you are buying for friends, colleagues or loved ones, good stocking fillers are a lifesaver at Christmas. There is always someone who needs an extra gift for there stocking, an unexpected gift or a last minute Christmas present you'd like to give. Crystal stocking fillers make it easy to find the perfect little gift for everyone – gifts that are small and affordable but still a pleasure to receive. Here at CrystalAge.com we have an excellent range of crystal stocking fillers including healing stones, cute crystal ornaments and affordable crystal jewellery for any occasion.
Crystal Bracelets Stocking Fillers
These power bead bracelets make excellent stocking fillers and little gifts. They are stretchy crystal bracelets that can be worn for fashion or the healing power of the crystals they are made out of. Stylish, eye-catching and affordable, these bracelets are a great choice. We have power bead bracelets in over forty different crystals, starting at £2.99, so you can always find a suitable stone or colour.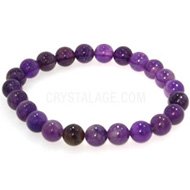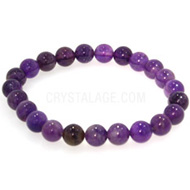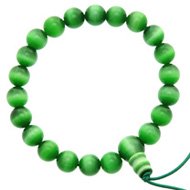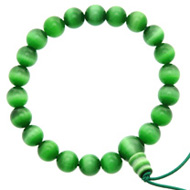 Crystal Pendants Stocking Fillers
These crystal heart pendants will go down a treat. These pendants look impressive but they are surprisingly cheap, starting at £1.49. We have a wide choice of crystal heart pendants, from popular crystals to unusual stones and powerful healing crystals. They look gorgeous and they make great crystal stocking fillers for any of your loved ones.