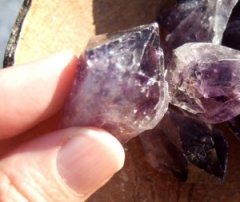 Everybody dreams, even if we don't remember them all. The reason we dream is still a matter of scientific speculation.  In the Greek and Roman periods, the people believed that dreams were direct messages from the gods or from the dead and that they predicted the future.

What about nightmares? These are thankfully less common, but unfortunately much harder to forget. In crystal healing, crystals for relief of nightmares are often used under the pillow, under the bed, or on a nearby beside table. They can be loose or in a pouch.
What are the best crystals for combating nightmares and encouraging pleasant dreams?


Crystal Healing & Dreams
Mangano Calcite Tumblestones are a lovely, soft pink heart stone said to prevent nightmares. Mangano Calcite is believed to give support after emotional trauma and to help us deal with grief. Tumblestones are a very handy way to take advantage of a stone's properties, as you can have one by your bedside or keep one with you in your handbag or briefcase at all times.
Dalmatian Jasper is also considered good protection against negativity and nightmares. Speckled with dark spots, it is no wonder that this form of Jasper has been named after the famous spotty dog.  It is one of the more nurturing stones, believed to protect the body from injury.  Wear the Dalmatian Jasper Gemstone Chip Necklace to keep negativity away and bring a sense of fun into your life.
Holding a Flint Palm Stone before going to bed is regarded to be an excellent way of protecting yourself against bad dreams. Palm stones fit right into the palm of the hand and useful for focussing energy.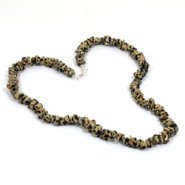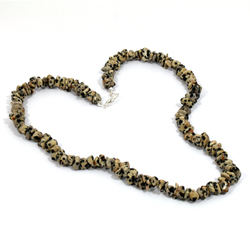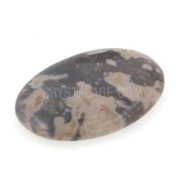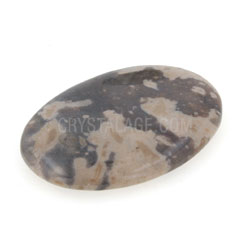 An excellent healing crystal, the Champagne Aura Quartz Healing Crystal is known for its golden glow and is said to cleanse the mind and aura, helping us to focus on specific ideas. For this reason it is said to help make unformed dreams a reality. The colour and positive energy of this amazing crystal makes this an ideal gift.
If you are a generally happy dreamer and wish to recall your dreams, the Red Jasper Massage Wand could help you achieve your goal! Red Jasper is part of the mineral species quartz and is known for calming emotions. Crystal wands have been associated with power and magic.
One of the most popular stones used to invite pleasant dreams and to help insomnia is amethyst. Ancient Egyptians used amethyst to guard against fearful feelings and as protection against witchcraft. Put a piece of amethyst under your pillow at night or wear an amethyst pendant during the day, such as the Amethyst & Silver Pendant.