Birthstones make wonderful gifts and people born in February have a choice of some beautiful February birthstones. The two February star signs are Aquarius and Pisces. Both signs have a wide range of stones assigned to them so I have picked out the ones that I feel are best suited to these star signs. If you were born in this month, February birthstones are a great way to get in touch with the true meaning of you sign. They can be used for meditation, crystal healing or simply as a point to focus on when you need to relax.
Aquarius February Birthstones
Aquarius is the first sign in February and it is from January 20th until February 19th. Aquarius is a water sign and it is symbolised by the Water Bearer, often identified with the Greek mythic figure of Ganymede. Three of its birthstones are amethyst, hematite and jade. Each stone has a very different set of attributes but they all represent the free-thinking and sociable nature of Aquarius.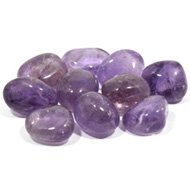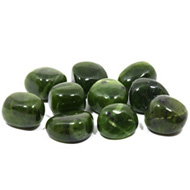 Pisces February Birthstones
The second sign in February is Pisces, which runs from February 19th to March 20th. Pisces is symbolised by the Two Fish and ruled by Neptune. The Two Fish come from the Greek myth of how Aphrodite and her son Eros transformed themselves into fish to escape the monster Typhon. Fluorite, turquoise and aquamarine are three of the most beautiful Pisces birthstones. They are associated with the sensitive and imaginative yet prudent spirit of Pisces.