If you are determined to get your loved one a truly special and unique gift this Christmas then why not opt for a beautiful and stunning crystal? Men, women and children of all ages, backgrounds and tastes can't seem to resist the electrifying charms of opening an aesthetically beautiful and spiritually healing crystal. Whether your loved one is a veteran crystal collector, is a Feng Shui master or has never owned a crystal in their life, take a look at the following festive crystal gift ideas to help make Christmas 2013 a memorable one.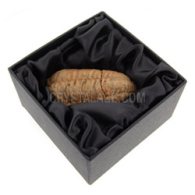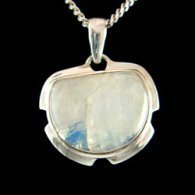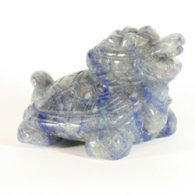 The Seasoned Crystal Healer
If your loved one has a penchant for exploiting the unique healing powers of crystals then why not indulge their spiritual senses further by presenting them with a crystal pendulum this Christmas? Crystal pendulums are meticulously crafted using superior crystals that are renowned for their healing attributes. For exceptional soothing powers give your loved one an Amethyst Egyptian Pendulum, a beautiful stone that has calm yet powerful healing energy.
The Feng Shui Fanatic
If your partner, daughter, cousin, friend or anyone you buy a Christmas gift for is into Feng Shui then why not whet their appetite for this ancient form of art and science further by giving them a stunning quartz hand-carved dragon turtle. This ancient Chinese symbol has been used for decades in Feng Shui as a means of creating more energy and spiritual power. It is believed that by positioning this symbol of power in a home will protect its inhabitants, bringing them luck, wealth and security. The symbol of the dragon-headed turtle carved out of quartz is also believed to protect the home from negative energy.
A Special Crystal Gift for a Child
It's no secret that a lot of children get showered with too many toys than they can realistically play with on Christmas Day. Instead of adding to the long list of noisy, flashing toys a child is often overwhelmed with during the festive period why not give them a thoroughly unique gift they are likely to have and cherish in many years from now?
For example, if you child is showing an interest for science and archaeology, stimulate their interest by giving them a fossil gift box set. These stylish gift boxes contain a range of stunning fossils, meaning you will give someone a little piece of natural history. For example, this Calymene Trilobite is between 400 and 440 million years old and provides a truly wonderful gift for anyone fascinated by natural history and fossils.
Moonstone Jewellery for Her
If you want to show the lady in your life just how much you love and respect her this Christmas then giving her a piece of moonstone jewellery this year will certainly show your love and appreciation. Moonstone is a feminine crystal that is believed to nurture and protect. Asides its unique spiritual powers, moonstone jewellery looks absolutely stunning. This moonstone pendant for example, with its wonderfully ethereal and misty exterior, would complement an elegant Christmas outfit impeccably.