The magnificent Pink Tourmaline Healing Crystal is believed to be a very powerful healer. Pink Tourmaline Crystal is said to bring energy up from the solar plexus to the heart and beyond to the throat chakra. Crystal healers believe that the Pink Tourmaline Crystal opens, cleanses, calms and lightens the heart chakra, acting as an anti-depressant. Some people use the Pink Tourmaline Crystal to release emotions which are attached to an illness or injury.


Pink Tourmaline Crystal Healing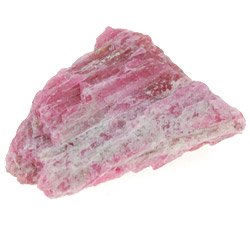 It is said that Pink Tourmaline is an aphrodisiac which can attract love in the material as well as the spiritual world. Using the Pink Tourmaline Healing Crystal when you have been unlucky in love could help to get trust back in love if you have lost it, encouraging you to love yourself and in turn allowing others to love you back. It is said that in healing in particular, the Pink Tourmaline can balance a dysfunctional endocrine system, as well as treating the heart, lungs and skin when placed on the heart.


Pink Tourmaline Crystal & Diamond White Gold Ring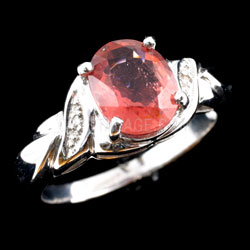 If you want an unusual gift that can be used to treat someone special then it's well worth checking out this Pink Tourmaline & Diamond White Gold Ring. It is believed that this pretty Pink Tourmaline Crystal & Diamond White Gold Ring has powerful mystical qualities to it and is said to be able to release certain emotions. The combination of diamonds with the Pink Tourmaline crystal, compliments the ring perfectly. A wonderful aspect of the Pink Tourmaline Crystal & Diamond White Gold Ring is that it is a one-off piece, this means that nobody else has one like it which always makes a piece of jewellery that much more special.