The spectacular Labradorite Crystal is a beautiful grey to black stone with blue and yellow, also known as Spectrolite. Due to the iridescence of the labradorite crystal, the Labradorite is seen as a highly mystical and protective stone and a bringer of light. It is believed that the Labradorite Crystal raises consciousness and connects with universal energies, deflecting unwanted energies from the aura.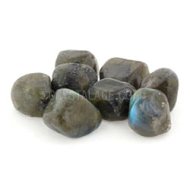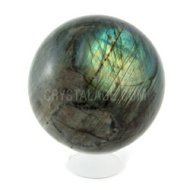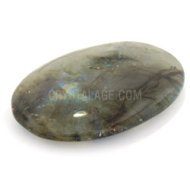 Labradorite Crystal Psychological Beliefs
It is said that the Labradorite Crystal banishes fears and insecurities as well as psychic debris from past disappointments. Labradorite Crystal is said to strengthen faith in the self and trust in the universe as well as removing others projections. The Labradorite Crystal is said to be useful for overactive minds, energizing the imagination and influencing new ideas. Those going through change might find the Labradorite Crystal useful for imparting strength and perseverance.
Labradorite Crystal Healing
Crystal healers say that the labradorite crystal can treat eye and brain disorders, relieve stress and regulate metabolism. In addition you can use the labradorite crystal to treat colds, gout, rheumatism, balancing hormones, relieving menstrual tension and lowering the blood pressure.
Labradorite Crystal Products
There are various Labradorite Crystal forms which you can enjoy the crystal such as jewellery, carved statues, generator points, crystal hearts and palm stones.