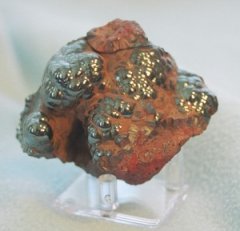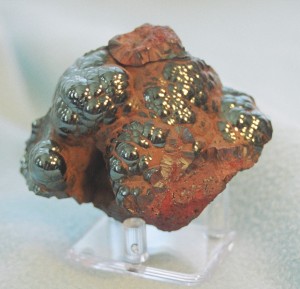 Although it can come in varying colours, Hematite is perhaps most well known for its silvery-black hue that makes it one of the most intriguing of minerals. Found worldwide, hematite means bloodlike, so-called because of the red colour of its powdered form and the rust-red streak that sometimes occurs within its various types.
Hematite possesses high iron content. The ancient Greeks associated iron with the god of war, Mars. Soldiers rubbed hematite all over their bodies before battle as a way of strengthening themselves.
Today, many crystal users regard hematite as a way of grounding and protecting oneself. Hematite is thought to be ideal for overcoming compulsive behaviour such as an addiction. It has a reflective quality that is believed to reflect away negative energy, which in turn helps to clear and re-align lower (base) Chakras. It is the birthstone of those born under Aries and Aquarius.


CrystalAge knows how popular hematite is and offers an incredible range of hematite jewellery: beads, pendulums and bracelets – even crystal charms!


Hematite Crystal Gifts
Keep the negative energies of the world at bay with the Hematite Willpower Crystal Charm! With negativity safely reflected away, you can concentrate on personal development and strengthening your determination. A great gift, this charm looks wonderful when hung on a handbag, jeans, luggage, or mobile phone.
A beautiful addition to any home, the Hematite Carved Sitting Buddha Statue shows off the attractive qualities of shining hematite as well as encouraging optimism and combating stress. Have this little fellow by your bedside or at your desk at work as a decorative conversation piece as well as to take advantage of its grounding properties.
Bold and masculine, the Magnetic Hematite Bracelet is not only stylish but also widely considered to be an excellent way to improve circulation and remove toxins. The magnetic properties of hematite are believed to help the body produce endorphins which combat pain and improve blood circulation.