For a smooth to the touch crystal ornament, crystal eggs are the ideal way to bring good luck, healing or other beneficial aspects into your life as well as colour and style. Every egg has a unique pattern, making it an individual piece.
Rainbow Fluorite Crystal Eggs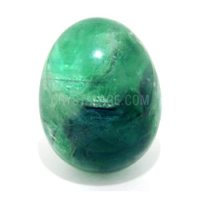 The colours in this gorgeous Rainbow Fluorite Crystal Egg range from deep purple to luminous green, responding fantastically to a polish, the colours will glow and astonish. Fluorite is believed to heal and balance, bring order to chaos and assist with problem solving. Fluorite is found in metamorphic rock and is a great crystal to have in your home.


Orange Calcite Crystal Eggs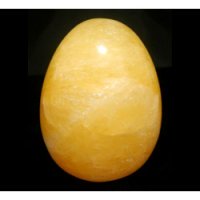 Take in the soft citrus pale gold's and bright orange of this Orange Calcite Egg and enjoy the uplifting happiness and health that it's believed to bring. You can use these Orange Calcite Crystal Eggs to meditate or massage as well, thanks to the ultra smooth curve and softly polished shine.


Chrysocolla Howlite Crystal Eggs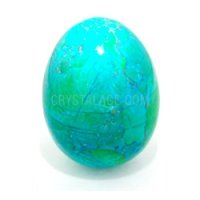 This amazingly bursting coloured Chrysocolla Howlite Crystal Egg has been crafted to bring out the best colour and shine of howlite. The crystal Howlite is associated with focus and purity, it is said to promote neutrality and clarity and also meant to be calming and great for the respiratory system.
Crystal Eggs are a charming way to start or add to a crystal collection, you can buy stand for them to sit in or place them around the house as you please.