The natural beauty and energy of crystals makes them lovely Valentines Day gifts. Here at Crystal Age we have a great choice of Valentines gifts including fine gemstone jewellery, crystal gifts and healing stones. In crystal lore, the stone most frequently associated with romantic love is rose quartz, which is known as the 'Stone of Love'. It is said to attract and encourage love of all kinds. Other crystals associated with love are: rhodochrosite, said to enhance communication within relationships; opalite, associated with fidelity and ruby fuchsite, which is associated with devotion, passion and romance.
Jewellery Valentines Day Gifts
Jewellery always makes a great Valentines Day gift and we have a beautiful range of gemstone jewellery. I recommend our range of sterling silver gemstone jewellery, all of which is handcrafted using solid silver and superior quality stones. These three pendants are some of my favourites and any of them would be a lovely Valentines gift.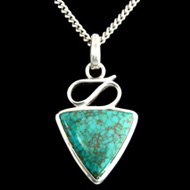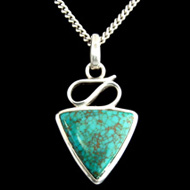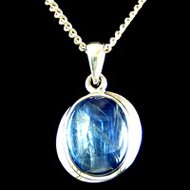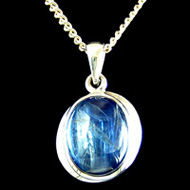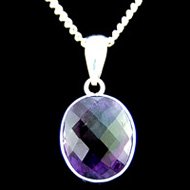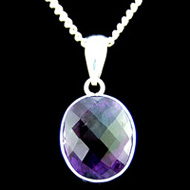 Crystal Heart Valentines Day Gifts
Hearts are the enduring symbol of Valentines Day so what better way to show your love than a beautiful crystal heart. Crystal hearts come in many, many different designs and lots of different crystals. They make wonderful little gifts that can be displayed at home, carried in your pocket or even used in crystal healing.