To enhance your crystal collection, try some wonderful Free Form Crystals, they make a great addition to the home. These highly polished irregular sculpted crystals are ideal to be given as a gift too. Every free form crystal displays a unique pattern, adding flavour to a room or office. You can also personalise your free form crystals by choosing via birthstone or emotional properties. Free forms have mesmerizing patterns that are absolutely beautiful to gaze at and the stones are incredibly smooth and comforting to touch.
Carnelian Free Form Crystals
The Carnelian Free Form Crystals are highly polished and said to be dynamic, fiery and passionate. Courage is believed to be bestowed, emotions lifted and libido improved by using the grounding crystal Carnelian. Free Forms look great dotted around the house and can also be used as paperweights and is said to protect when it is nearby.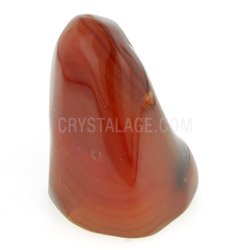 Rainbow Fluorite Free Form Crystals
If you want to start a crystal collection, free forms are a great way to go about it and they are excellently priced too. The highly polished free form crystals are always irregular shapes which gives them charm and character. Fluorite is believed to be a powerful healing stone, said to bring order to chaos.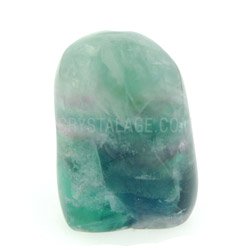 Blue Goldstone Free Form Crystals
This elegant and stunning Blue Goldstone Free Form Crystal is believed to aid communication and assists astral travel. The copper inside is said to generate warming and pain relief. You can use this Blue Goldstone Free Form as a paperweight or centrepiece ornament.