People keep crystals such as quartz crystal clusters for many reasons, such as healing, decoration and scientific research. Due to the beautiful natural texture of quartz crystal clusters, it's possible to brighten up rooms, create a magical display cabinet or simply keep it nearby for the great healing benefits it's believed to hold. Each quartz crystal cluster is a one-off piece, allowing you to enjoy a completely unique wonder of nature, in the comfort of your own home.
Quartz Crystal Clusters Healing Attributes
Crystal healers believe that quartz is one of the most important healing crystals there are, due to its purity and high cleansing capabilities. Quartz is said to be able to heal and cleanse both the body and spirit, absorbing negative energy and releasing positive vibes.
Quartz Crystal Clusters Products
There are some very exciting new quartz crystal clusters available, so don't miss out on a spectacle of a crystal and enjoy the magic and sparkle of quartz crystal clusters in your home.
13cm Quartz Crystal Clusters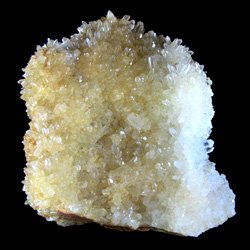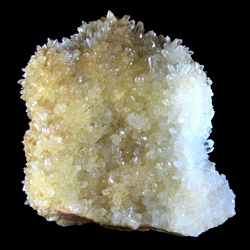 The gorgeous form of this 13cm Quartz Crystal Cluster will radiate beautifully in any room you place it in. Boasting an impressive natural form, there are several terminating crystals all over the matrix, which shine in multiple directions and look amazing when they catch the light.
17cm Quartz Crystal Cluster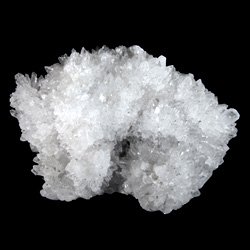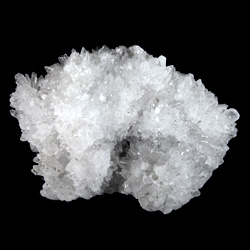 Here is another example of quartz crystal clusters at their best, this 17cm quartz crystal cluster sample has gorgeous colouring and shape and will suit any mantelpiece, shelf or carpet you place it on. The tightly packed quartz crystals vary in size and look incredible in the light, radiating positive energy whilst absorbing the negative.