It's nice to give a few little extra things at Christmas other than the big fancy present. It's often the little things which touch our hearts the most and help us remember how much we are loved. There are plenty of crystal options for this kind of stocking filler present which aren't expensive but will be cherished for many years to come. Simple items like Amethyst Crystal Beads will be used in craftwork (or made into jewellery) and then appreciated for a long time after the big fancy present of the latest video games console has become outdated.
Here are another five awesome stocking filler gifts that you can get for under £5 which will last a lot longer and mean so much more to the receiver than a pair of socks with Bart Simpson's face on them.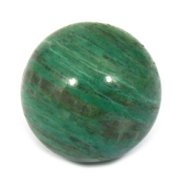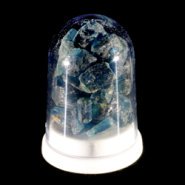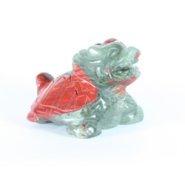 Crystal Eggs are beautifully polished embodiments of your favourite crystal which are ideal for holding during meditation or placing upon your body while relaxing and clearing your mind. They make fantastic ornaments for your home or healing area, and there are many examples available for less than £5, such as the Green Aventurine Crystal Egg, which is variety of quartz and said to bring balance and harmony to a household.
Similar to the eggs, Crystal Spheres are another lovely gift you can pick up several varieties of for under £5. Radiating crystal energy equally in all directions, the crystal spheres are also ideal for scrying (crystal ball gazing) as well as making excellent ornamental pieces. The African Jade Crystal Sphere is said to be detoxifying and spiritually cleansing, and these kinds of crystals are even more brilliant when teamed with other similar such items, though they still look wonderful even on their own.
Crystal Carvings make perfect stocking filler gifts, as not only are they beautifully crafted to be wonderful ornaments, the materials they are carved out of can bring many positive influences into the home. The Seftonite Carved Dragon Turtle, for example, is a representation of a legendary creature consisting of two of the four celestial beasts of Chinese mythology; a dragon's head on the body of a turtle. It is a symbol of courage and power.
Energy Domes are another type of crystal creation which help fill a stocking for under £5. They bring positive energy into the home and are again beautiful ornamental pieces as well. The Blue Apatite Energy Dome is known to encourage energetic and extroverted behaviour, while being particularly associated with promoting communication on all levels.
Agate Slices are simple but spectacular gifts that you can get a couple of for under £5. The thin slices display the intricately banded structure of agate, as seen here with this lovely blue Agate Slice. They should ideally be placed where a light source can shine through them and make the colours glow in a magical way. Agate is also associated with harmony and balance and thus the agate slices have a heartfelt symbolic significance too.