You can find hematite crystal in completely raw, in its crystalline state, or tumbled and it is considered by many to be a grounding and protecting stone. Falling under the zodiac sign of Aries, the hematite is available in birthstone products such as bracelets, keyrings and necklaces as well as household items like pyramids, standing and sitting Buddha statues and Chinese dragons. Many people use hematite crystal for the healing properties associated with it such as being beneficial for the blood flow, great at busting stress and useful for those who suffer from anxiety and insomnia.


Hematite Crystal Heart Aries Birthstone Necklace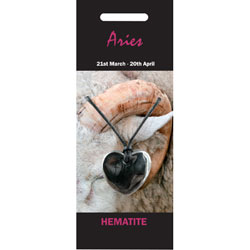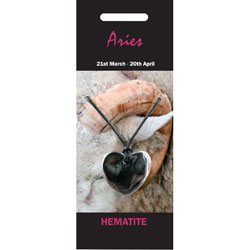 Treat your favourite Aries person to this pretty Hematite Crystal Heart Aries Birthstone Necklace on their birthday, or any other time of year to compliment their personality. The beautifully carved polished heart is on an adjustable thong which allows you to wear it where it's most comfortable. Hematite Crystal Heart Necklaces can be worn or used on accessories as more of an ornament. The Aries star sign is associated with new beginnings, those born between March 21st and April 19th are said to have pioneering characters.


Hematite Crystal Palm Stone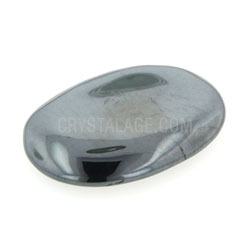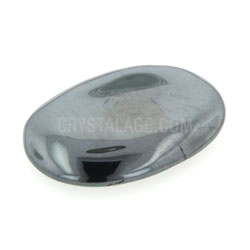 The gorgeous shine of this Hematite Crystal Palm Stone makes it look as fluid as liquid and it is sure to lighten any point of the room you place it in. Holding the hematite crystal in your palm is not only very soothing but it is said to help with meditations and with stress management. Hematite Crystal is said to bring optimism and to be helpful in combating depression, believed to be a stone of strength hematite is associated with courage and personal magnetism.